Go to Classic Help
How to run a Custom Report?
Auto Reports will be run by the system at the scheduled time.
To run a Manual Report, click on the Run Now button on the Report list, to open the Run Report Now pop-up.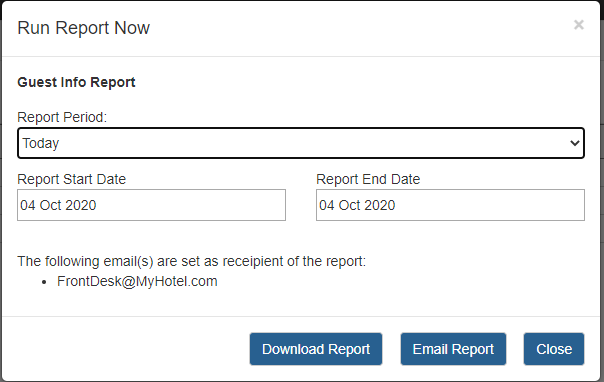 You can choose a pre-set report period, e.g. (Past 7-days, Month To Date, Year To Date, etc), or choose a custom report date period. Then press Download Report button to download the report to your PC.
If an email is set as the delivery method, you can also press the Email Report button to have the report delivered to the email address.