Go to Classic Help
How to create and modify rooms?
Rooms are created and modified at the Rooms Setup tab (Setup >> Rooms)

Click on the New Room button to create open a Room Details popup window, where you can enter the Room Number, Notes, and assign a Room Type to it.
You can set up the room amenities by toggling the check boxes in the Room Amenity section. The list of Amenities are set up in Settings >> Property Info & Amenities section.
You can also set the current status to Active, Out Of Order or Out of Service. You can also schedule a date range for Out of Service. The system (Night Audit) will update the status when the scheduled time comes.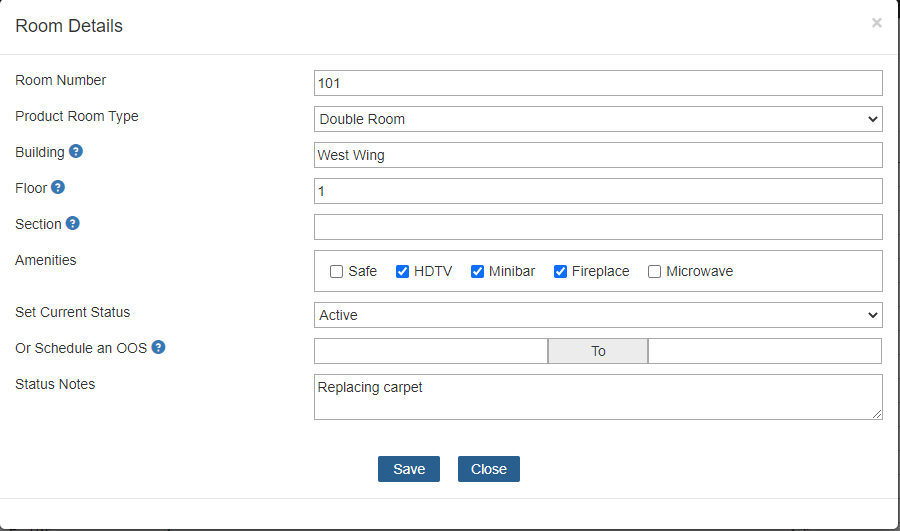 Copy a room: you can create a room more quickly by clicking on the "Copy" action link to create a duplicate room, with a new name "Original_Room_Number_copy". The newly created room will have the same attributes as the original one.