Go to Classic Help
How to add add-ons to a reservation?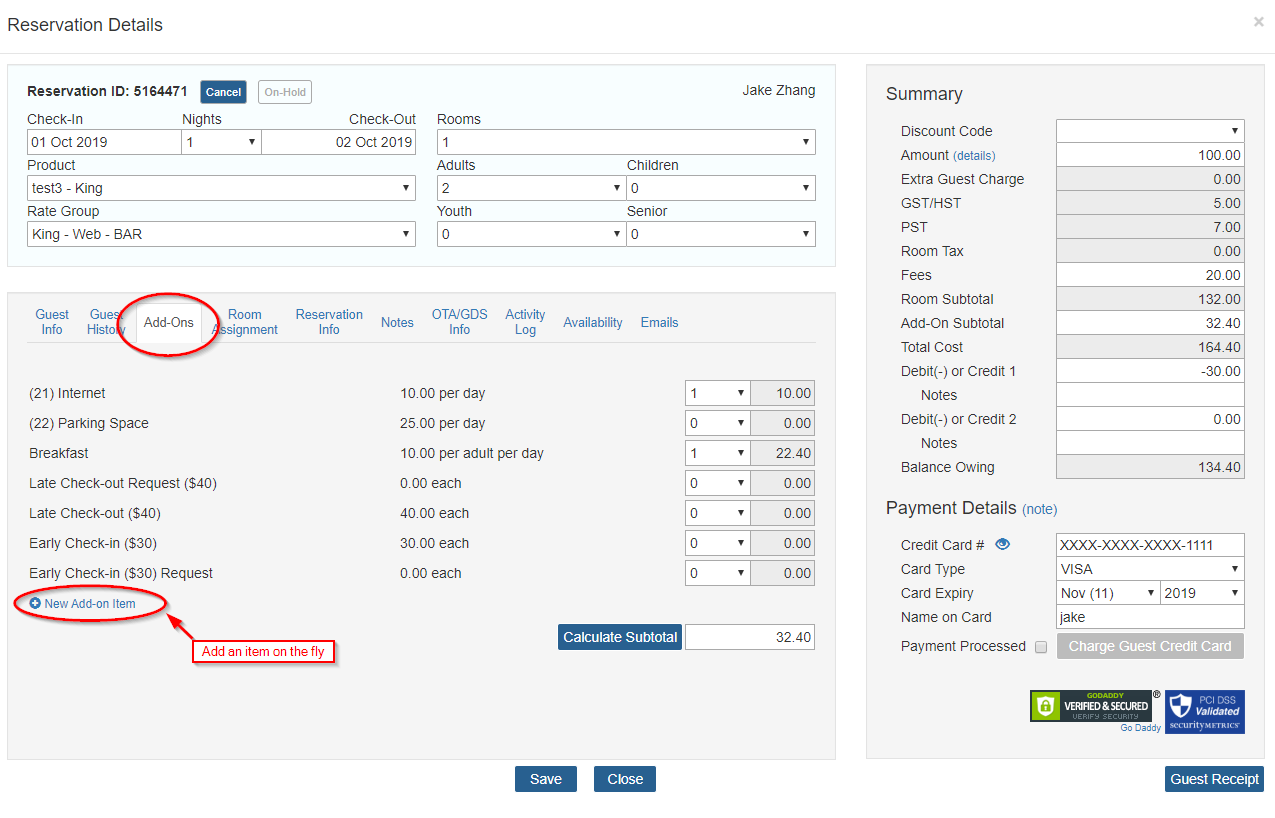 You can add add-on items to a reservation in the Reservation Details window from the Reservation Manager.
Open the Reservation Details window and click on the Add-Ons Tab. Choose the quantity for the items you would like to add into the reservation. The cost is calculated on the fly and reflected in the right side Summary table.
If you would like to add an add-on item on the fly, click on the New Add-on Item action link to open the Add-on Details window and create the item.