Go to Classic Help
How to create a Custom report?
Click on the Custom Report (new) tab under the Analytics & Reports section on the left side navigation menu to open the Custom Report page.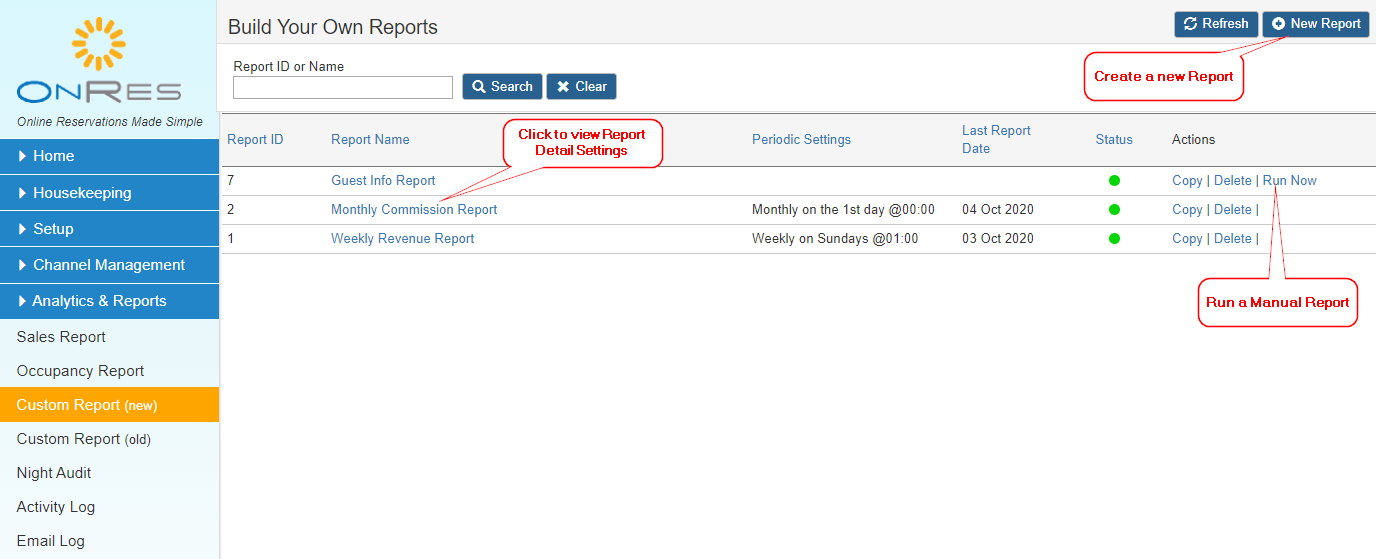 Click on the New Report button to open the Report Details pop-up.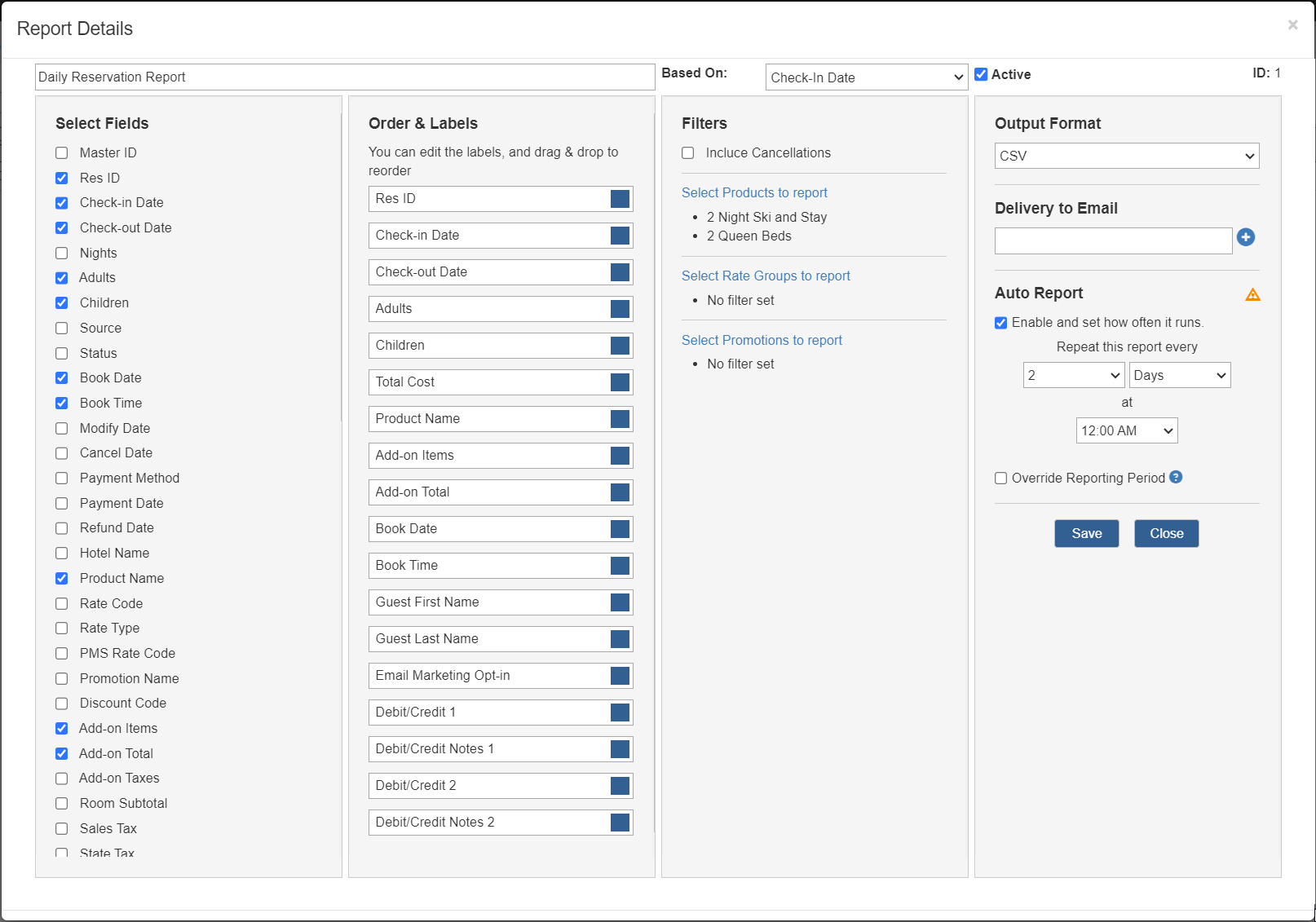 You can set the following items for your report
Report Name – First, create a report name
Based On – Select what kind of dates it's based on, e.g. Check-in, Check-out, or Book Date.
Report Fields – Toggle on/off the check boxes to select/unselect the fields
Order & Label – You can drag & drop to reorder the fields in the report. You can also edit their labels
Filter – if you want the report data only for any specific products, select the products in the Filter section, otherwise, leave it empty.
Output – Choose either CSV or PDF as the output format
Delivery – If an email address is present, the system can deliver the report to the email. If email is not present, you can always download the report to your PC. Note, email is required for Auto Reports
Auto Reports – you can schedule the report to be repeated at a specific frequency, e.g. Daily, Weekly, Monthly, or Anually. The default reporting period will be the past period depending on the frequency, e.g. the past month for a monthly report. And you can override the default reporting period by enabling the Override Reporting Period option and setting a fixed Start/End dates.
   Note: In order to have the Auto Report run at the correct time, you need to set your Property's Time Zone info correctly at the Settings >> Property & Amenity section