Go to Classic Help
How to export reservations to your personal calendar?
Go to Setup >> Products, and open the Product Details window for any product that you would like to export the reservations.
Please note: this tool will capture ALL Reservations from ALL Products (no need to repeat this in other Products).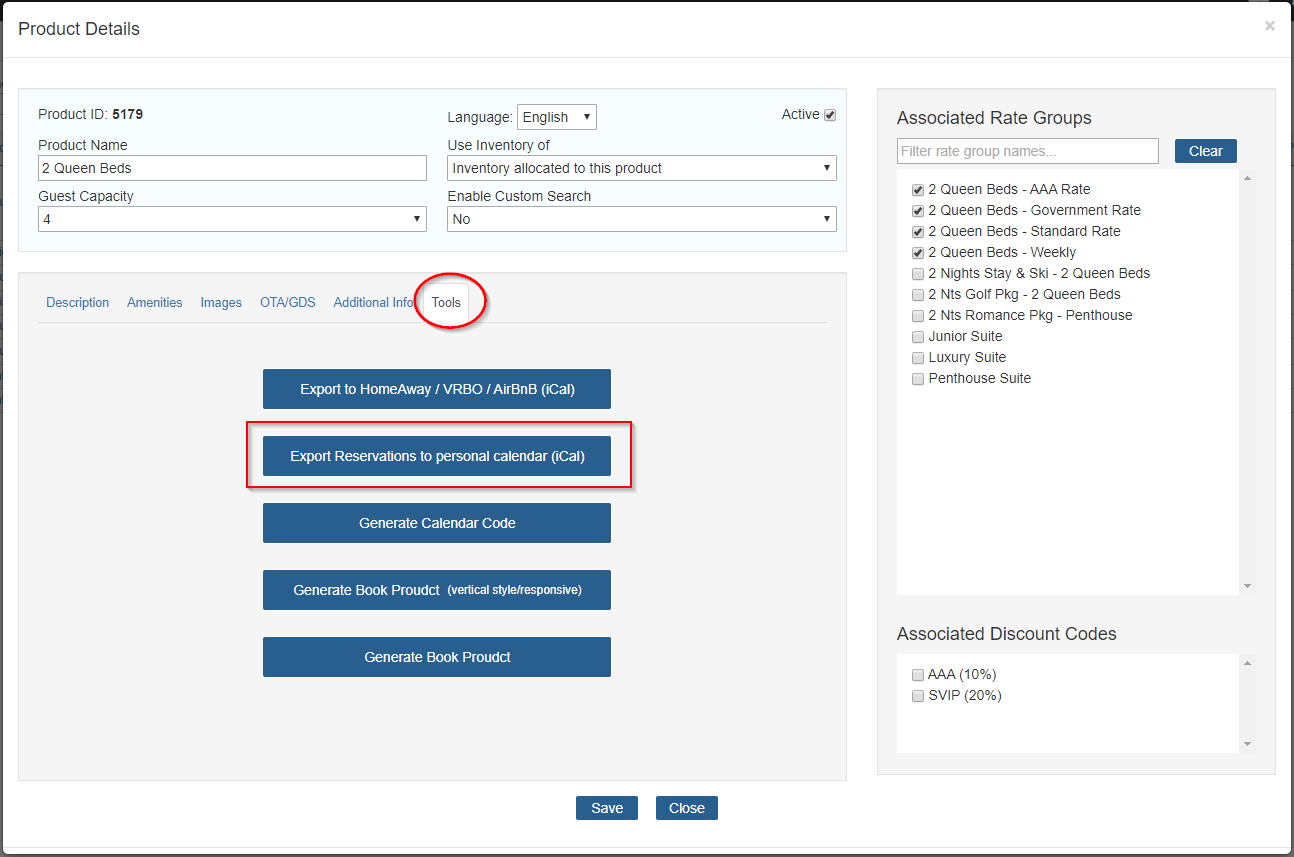 Click on the Tools Tab, and click on the Export Reservations to Personal Calendar button, then the following pop-up window will show up.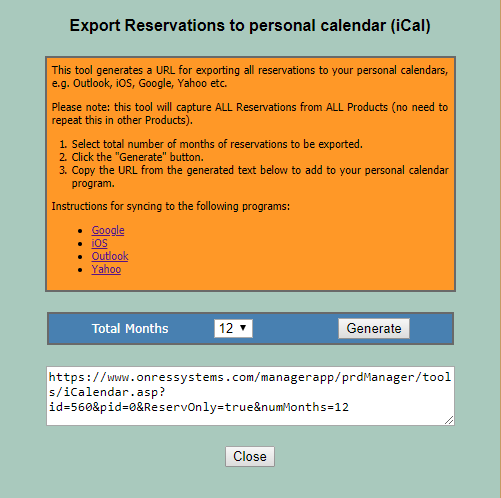 Please follow the following steps to generate the URL:
Select total number of months of reservations to be exported.
Click the "Generate" button.
Copy the URL from the generated text below to add to your personal calendar program.
Instructions for syncing to the following programs: