Go to Classic Help
How to setup Room Upgrades?
Room Upgrades are set up at Setup >> Products >> Room Upgrade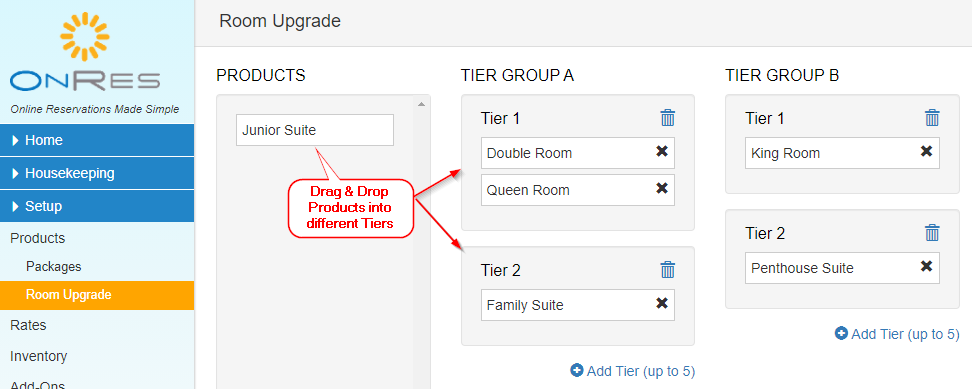 Drag and drop the Products into different Tiers to provide options for guests to upgrade their room from a lower tier to a higher tier during the Pre-Check-in process.
Upgrades are offered for the lower tier to higher tier within the same Tier Group only.
For example, a product in Tier 1 of Tier Group A can be upgraded to a product in Tier 2, 3, … of Tier Group A, but not any one in Tier Group B.