Go to Classic Help
How to map Room Amenities to a specific product?
The room amenities for each product can be mapped in the Amenities tab of the Product Details window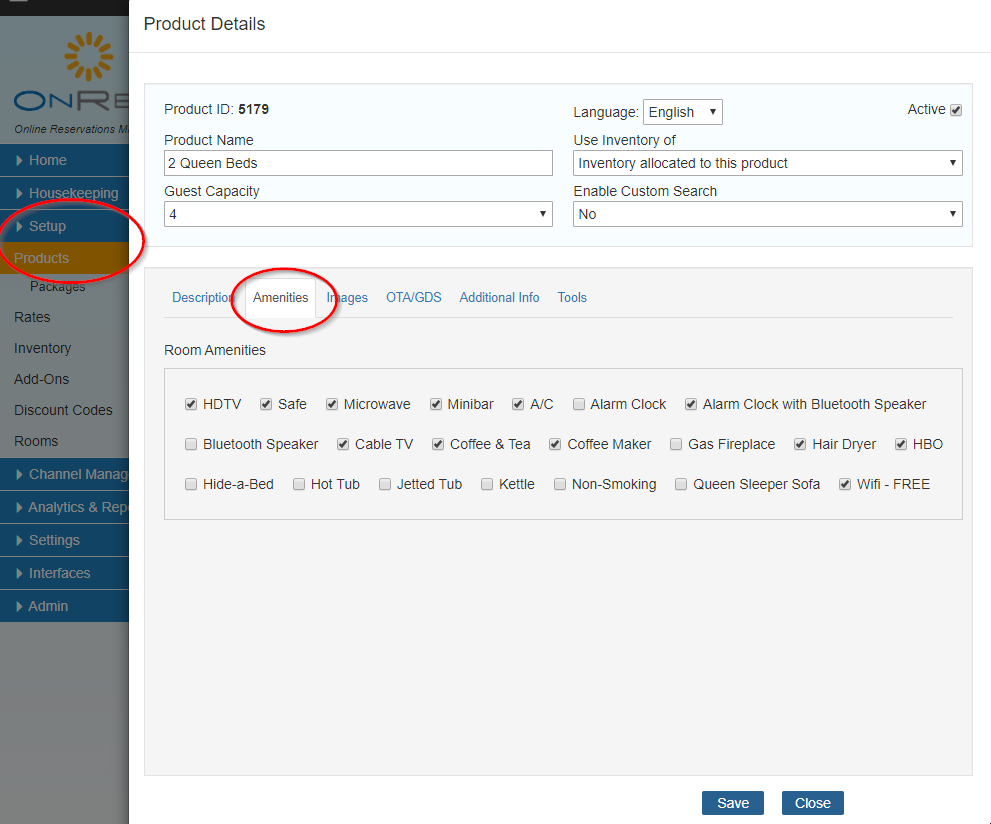 Toggle the check boxes to set or unset the amenities for a specific product. Click Save to save the changes afterwards.