Go to Classic Help
How to assign room from the Reservation Details page?
When you are at the Reservation Manager working on a particular reservation. Open the Reservation Details and go to the Room Assignment Tab. Click on "assign" to open the Room Assignment page for each room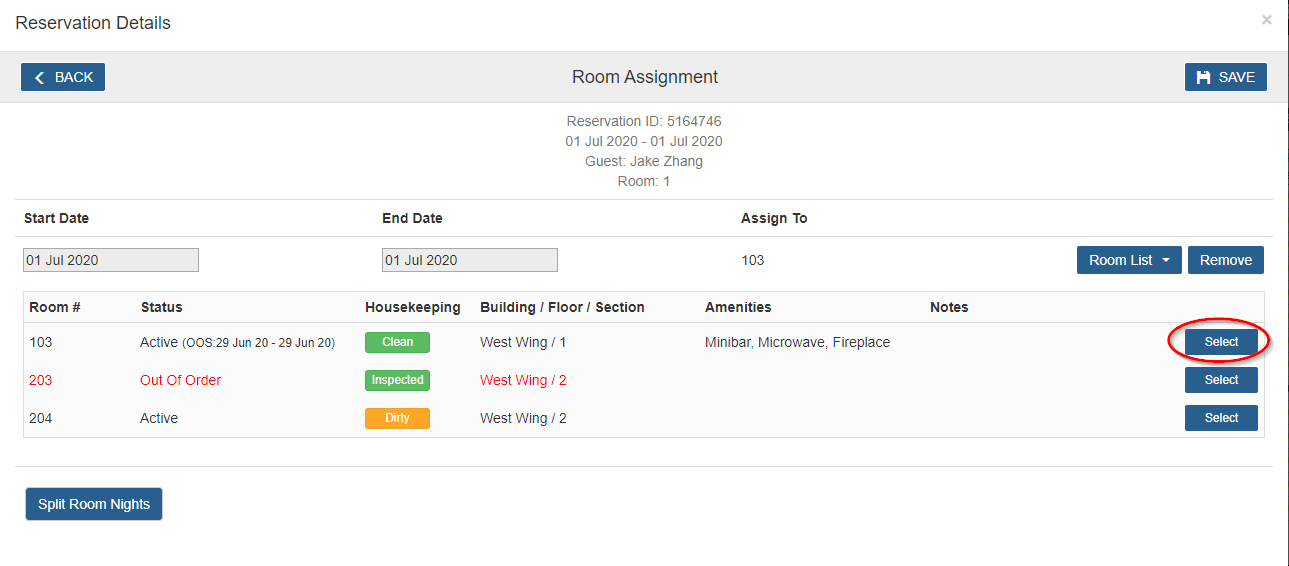 At the Room Assignment page, you can select the room from a list of available rooms, click SAVE to confirm the assignment. If you would like to assign some dates to a different room, you can click Split Room Nights button to add an additional date periods for the additional room. Make sure these date periods don't overlap with each other.