Go to Classic Help
How to view room assignments on the calendar?
Open the Rooms Manager. By default it shows a 7-day range on the calendar. You have the option to switch between 7, 14 and 21 days view by clicking on the button.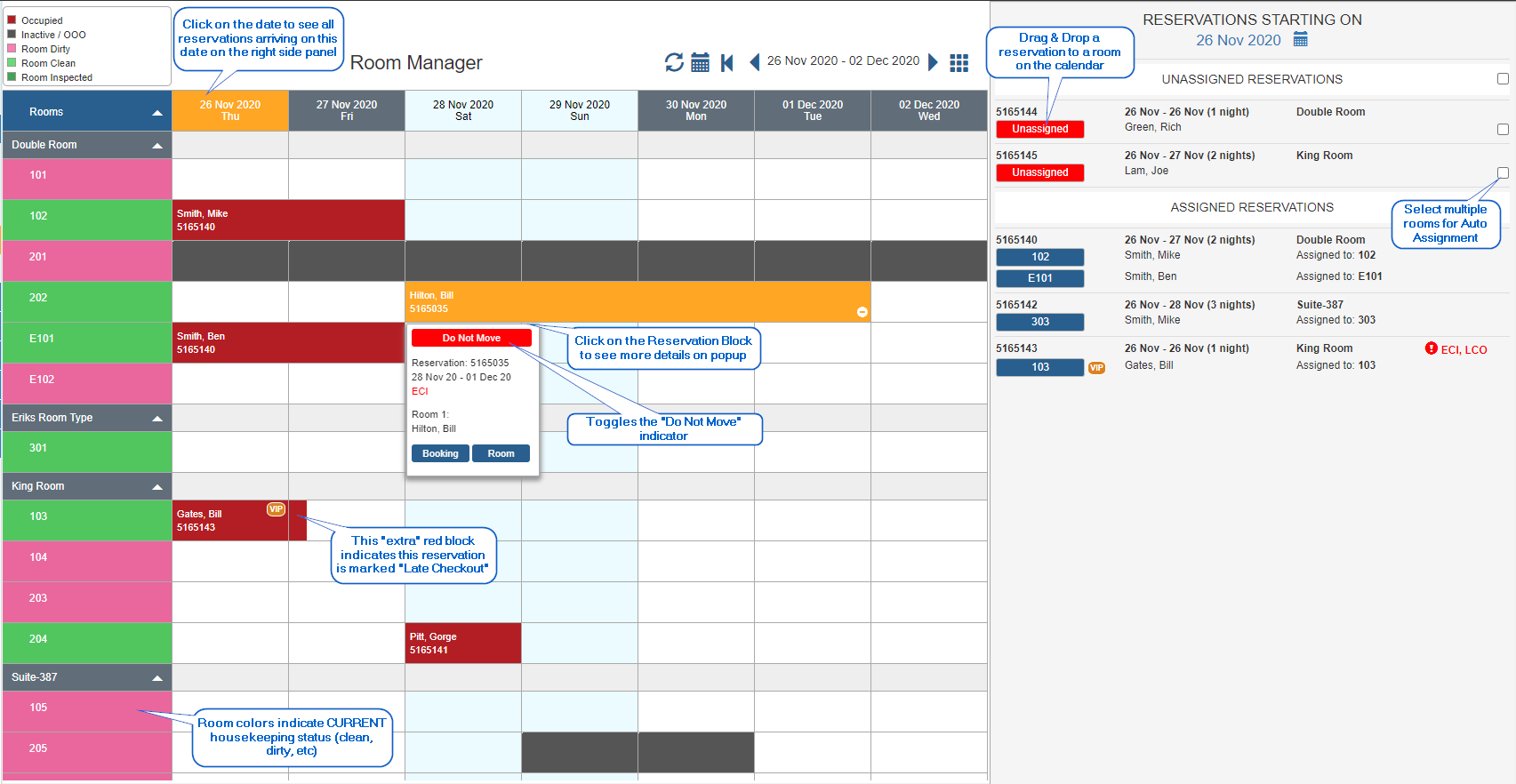 A few indicatioins:
VIP: if guest that booked the reservation has a VIP status
ECI: Early Check-in
LCO: Late Check-out
Do Not Move: if you decided to reserve this room for this reservation, you can mark it as "Do Not Move" as a warning.