Go to Classic Help
How to select multipe room types for your reservation?
After the guest enters the number of guests per room, and the check-in and check-out dates, and presses the Check Availability button, the system will show a list of available room types with the option to choose how many rooms you want to book for each room type.
As it shown in the screenshot, the selected rooms are shown in the Summary section. You can adjust the number of the each room type to add more rooms or remove it from the selection.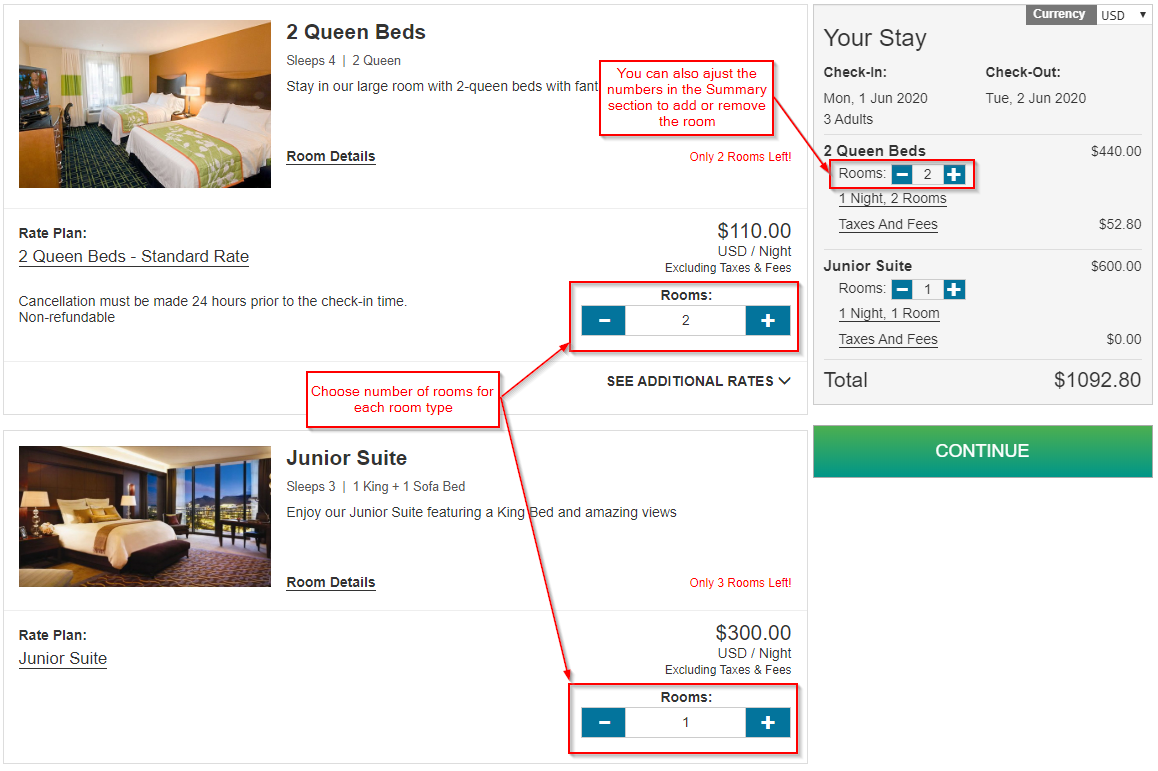 Note: The Number of Guest selection in the booking widget is the number of guest per room by default, when Multiple Room Type Booking feature is enabled.